2022 Social Impact Report
Our third annual report highlights the tireless efforts of our nonprofit partners and Zoom's social impact activities in 2022.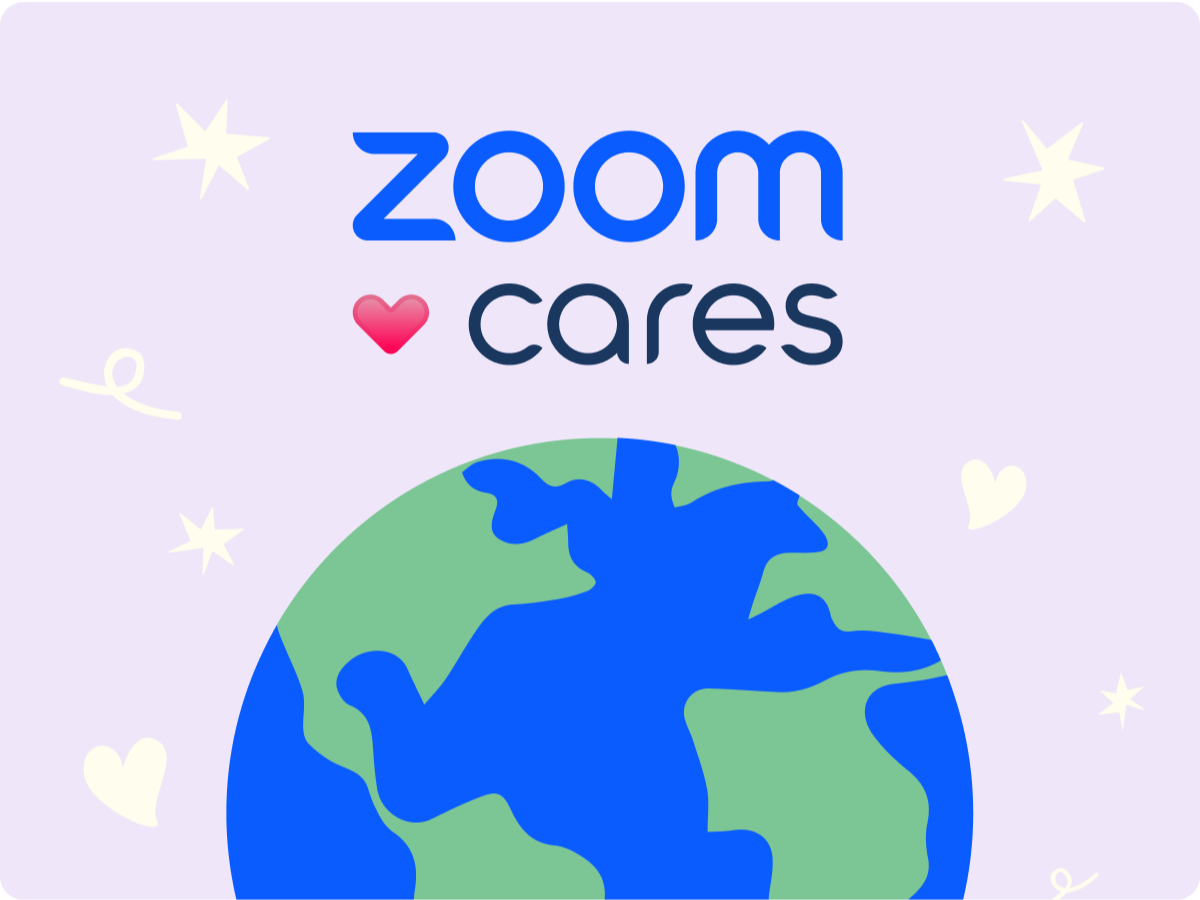 At Zoom, we believe in the power of human connection as the foundation for innovation and positive impact. When people connect, whether it's to share an experience, support their community, or rally toward a cause they care about, it can change the world.
I have long felt that connecting people is our purpose, helping to guide everything we do as a company. I'm incredibly proud that Zoom was named third in the 2022 Purpose Power Index of purpose-driven companies in the U.S., illustrating that our core value of Care isn't just felt internally, it's expressed in our platform, actions, and commitment to social responsibility.
That's what Zoom Cares, our global social impact arm, is all about. We started Zoom Cares in 2020 during a transformative moment in time. And this year, with nonprofits facing new challenges, we came together with them to find new ways to adapt and to figure out how we can best serve our global community using all the resources at our disposal. We're constantly evolving our approach, always striving to express our value of Care in an authentic way.
Our third annual social impact report highlights our phenomenal partners making an impact in their communities. We've been inspired by organizations that have emerged from the past few years ready to adapt. They're taking hold of new opportunities to connect with and serve their communities. They're continuing their tireless work to help those affected by social inequity, climate disasters, mental health issues, and more. This report shares their stories, triumphs, and commitment to change.
I'm extremely humbled that we get to be a small part of their journey, and grateful that we, at Zoom, can help connect people and have a positive social impact on the world.
Eric S. Yuan | CEO Zoom
of funding and in-kind product donated by Zoom and Zoom employees
$12,199,829
of grants funded by Zoom
91 organizations supported in over 20 countries
$17,849,151
of in-kind product donations to charitable organizations

66 organizations supported in 16 countries

19,818 organizations in 100 countries leveraged our 50% off discount offering
$887,572
in employee donations and volunteer support


Zoomies donated $441,968 and Zoom matched $309,403


Skilled and unskilled Zoomie volunteer support valued at $96,621


Pro bono event support valued at $39,580
Our purpose
We leverage the full strength of our business to foster equity, democratize opportunity, and advance systemic justice for people and the planet.

We carry out our social impact strategy through five pillars:
Areas of focus
We center young people in our work, uplifting students and youth from marginalized communities in our areas of focus:
Our approach recognizes the intersectional nature of these issues and the people we serve. That's why we are intentional about partnering with organizations that are steeped in these communities and lived experiences. Our nonprofit partners align with the following criteria:
Our community-centered grantmaking approach places community leaders at the forefront of our philanthropic decision-making process. As we have in previous years, we listened to and worked directly with leaders close to the issues at hand to identify how we can use our resources to have the greatest impact. We thank our advisors for their expertise and for guiding us to direct $9 million in funds to our partner organizations in 2022.
This way of working is power 'with' rather than power 'over.'


Zoom Cares community advisor
While our community-centered approach hasn't changed, our grant process has evolved. We know that the challenges facing our world and the people in it don't fit neatly into boxes. They are intersectional and overlapping. That's why, in 2022, Zoom Cares completed a grant round focusing on organizations taking an intersectional approach to systemic change on climate justice, social equity, youth mental health, and/or education.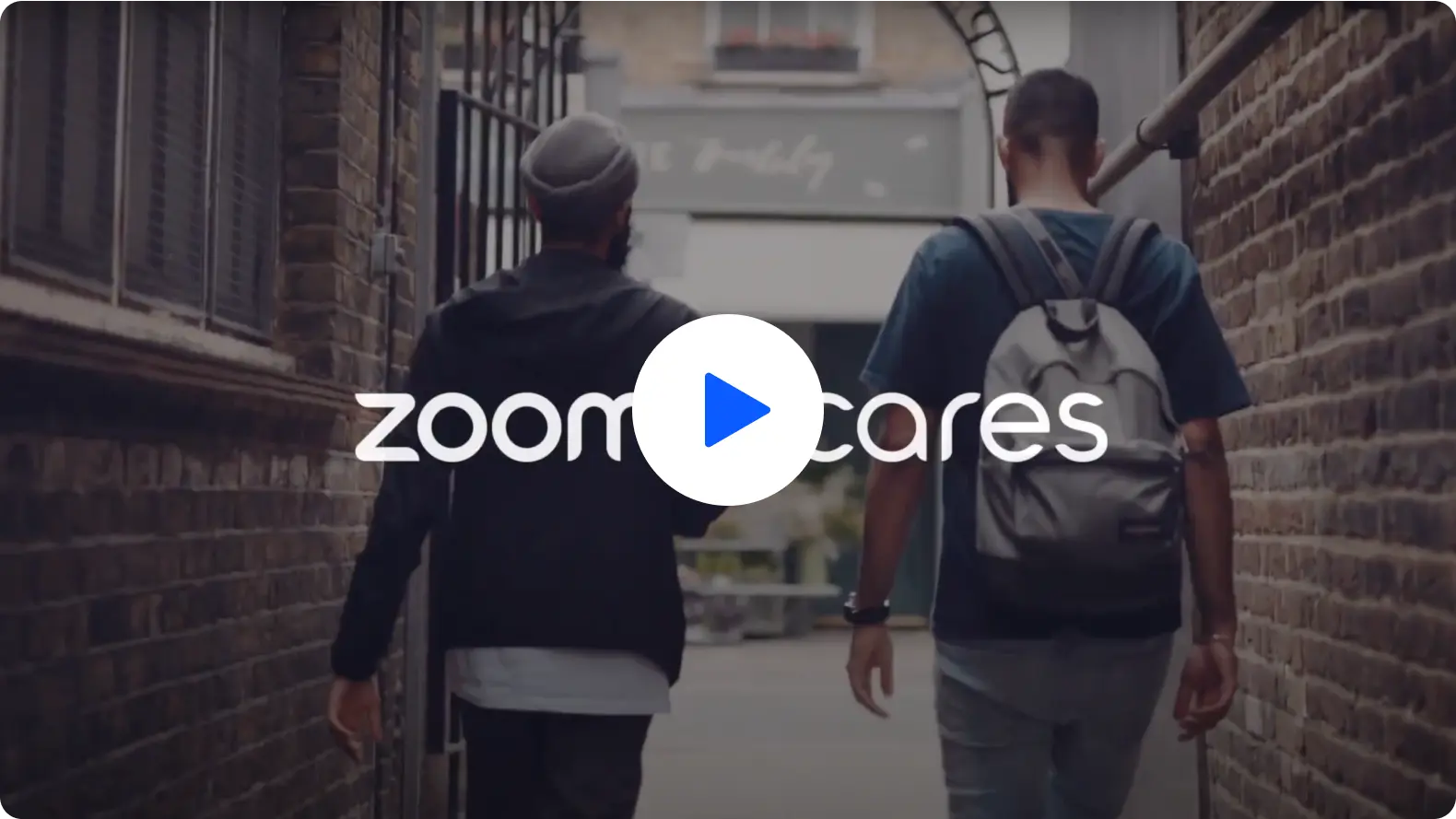 Our partner grantees are diverse, covering a broad range of communities and issues. We partnered with organizations that work globally, like CLIMA Fund, supporting grassroots groups in 168 countries to address the climate crisis; and Dear Asian Youth, striving to uplift Asian youth and student communities with 200 chapters across 18 countries.

We also worked with organizations focused on their local communities, like Beyond Social Services, supporting marginalized young people to break the poverty cycle in Singapore; Le RESES, a student organization in France working on ecological projects including food, biodiversity, climate, and waste; and 4Front Project, serving young people in the U.K. who have experienced trauma, violence, and racial injustice.

And as always, we continued our work in the Bay Area, where Zoom is headquartered. Among our grantees are Climate Resilient Communities, which works at the community level to implement climate solutions for residents of San Mateo County, and A Black Education Network, which partners with educational institutions — especially those focusing on African-centered education — to help Black students reach their full potential.

A few of our partners, including a community advisor, fellow trust-based funder, and grantee nonprofit Ever Forward Club, joined us at our annual customer conference, Zoomtopia 2022, to share their strategies for community-centered stakeholder engagement for social impact. They shared how including community leaders and experts in grantmaking conversations leads to greater impact and equity in diverse communities.



Crisis response grants


In addition to our intersectional partnerships, we continued with our crisis response grants. These grants allow our company to react in critical moments to support nonprofits providing timely resources and disaster relief.


In 2022

Zoom donated $12,199,829 in grant funding to 91 organizations in 20 countries


Partnership grants: $10,634,608 to 56 organizations in 15 countries

Crisis response grants: $830,221 to 17 organizations in 6 countries

Local grants: $735,000 to 18 Bay Area organizations where Zoom is headquartered
Stories of impact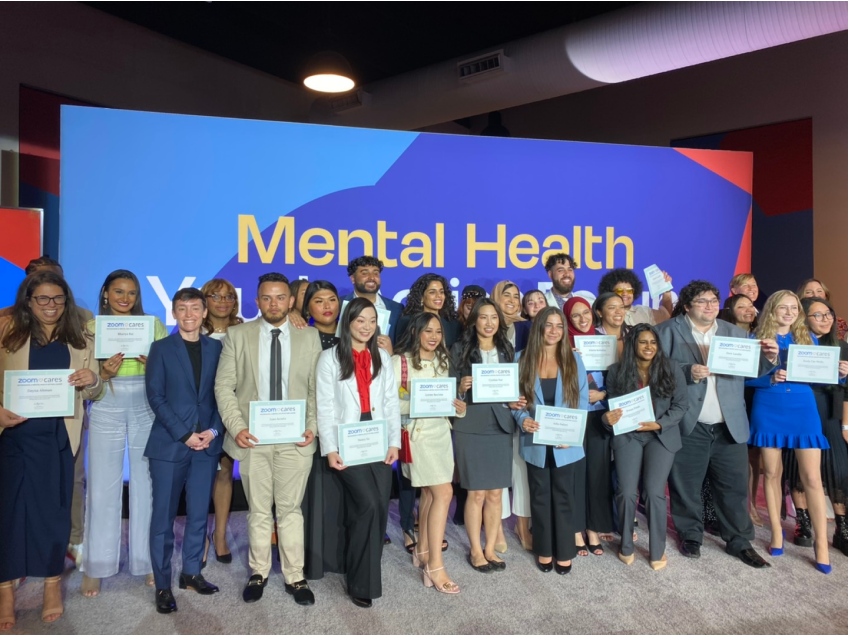 While the pandemic exacerbated the need for mental health support, we recognize that these resources are not always accessible to every community. In 2022, we joined forces with others in this space to address mental health and champion youth advocates who are working with LGBTQ+ individuals and communities of color.
We partnered with Born This Way Foundation, co-founded by Lady Gaga and her mother, Cynthia Germanotta, to support community mental health resources. Our grants went to two Bay Area nonprofits serving adolescents and LGBTQ+ youth: Adolescent Counseling Services and LYRIC.

We also took part in MTV Entertainment's Mental Health Youth Action Forum at the White House in Washington, D.C., in coordination with the Biden-Harris Administration. There, we had the pleasure of meeting with and providing donations to 30 youth mental health advocates.


For Mental Health Awareness Month, we held a series of Inspire Talks for Zoom employees to promote awareness and education. Panelists from Black Girls Smile, Aliento, Kaleidoscope Youth Center, and other nonprofits came together to promote a dialogue around mental health for LGBTQ+ and BIPOC-identifying individuals.


We're thankful to all our mental health partners for centering the diverse needs of marginalized communities and championing this incredibly important work.
Stories of impact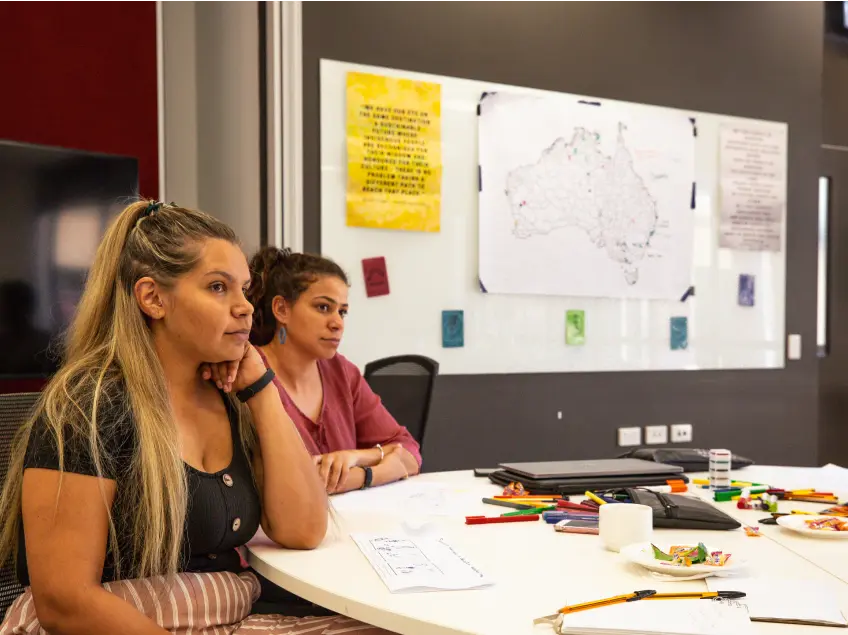 Australia has the fourth most socially segregated education system in the Organization for Economic Cooperation and Development (OECD). This is a problem for students, especially Indigenous youth, who are more likely to face educational inequities.
NIYEC aims to change that. What started as a volunteer network has grown into a nonprofit organization working to transform Australia's education system. NIYEC works with Aboriginal and Torres Strait Islander young people to form new connections and advocate to include Indigenous perspectives and pedagogies in school curricula and educational decisions.
The organization has relied on Zoom over the years to connect its team and the people they work with, who are scattered across Australia. "Zoom has enabled us to reach people where it might not have been possible to do so previously because of costs — meaning we have been able to provide more opportunities for young people to engage in the work regardless of where they're based," said Hayley McQuire, CEO and co-founder.With a grant from Zoom, NIYEC is looking forward to expanding its outreach to more young people and even using Zoom to host online events.
NIYEC is about listening to and validating the experiences of Indigenous youth going through the education system, then following those discussions with strategy, creativity, and co-designing strengths-based actions that lead us towards system transformation."
Hayley McQuire, CEO and co-founder
Human connection is crucial to how we work, learn, and communicate, but connecting in person isn't always possible — and the past few years have made it even more of a challenge. We're inspired by how organizations have used our platform to enable human connection, expand access to social services, connect remote communities to opportunity, and curb learning loss.


Without Zoom, millions more would've been disconnected from people and programs that make a profound difference in their communities. We're honored to see organizations use the power of our platform to connect with their partners, community members, and the people they serve.


The conflict in Ukraine shocked us all, not least because of the impact on innocent children and young people and their education. Everyone at Zoom is proud of the critical role our platform played in powering remote education globally during the pandemic, and we realized quickly that educators in Ukraine, where hundreds of schools have been destroyed, might need our support. Through our partnership with Ukraine's Ministry of Education, Zoom has provided our technology and technical expertise to help Ukrainian students, faculty, and staff continue to learn and collaborate. More than a thousand Ukrainian schools and colleges now use Zoom. This builds on Zoom's previous humanitarian donations to support the people of Ukraine, and our lifting of the 40-minute meeting limit for free hosts in Ukraine.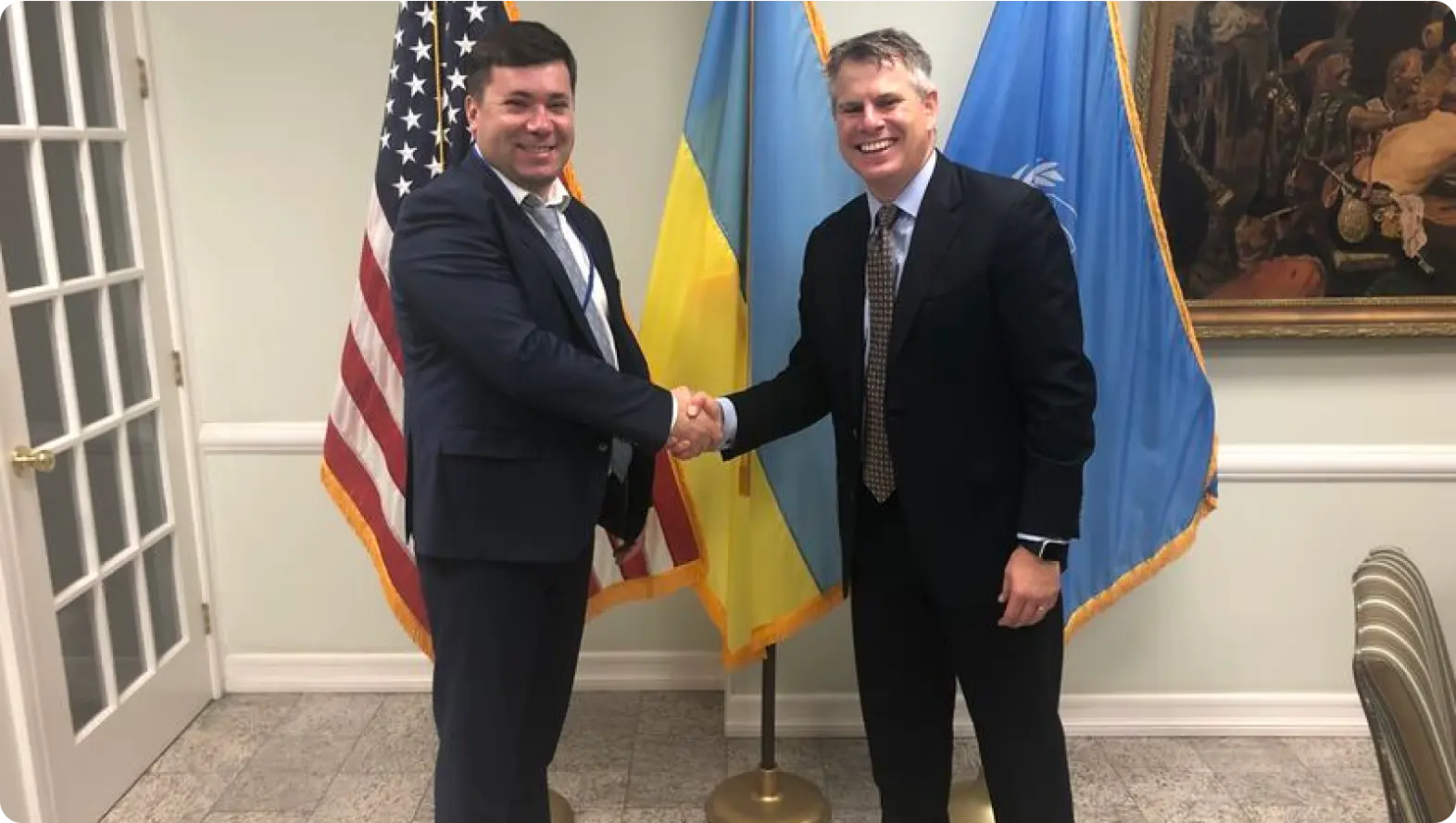 First Deputy Minister of Education of Ukraine, Andrii Vitrenko, and Josh Kallmer, head of global public policy and government relations at Zoom, in New York. Photo by the press service of the Ministry of Education and Science of Ukraine.


Zoom also provided product donations and event support to the organizers of Y20 (Youth-20) for the 2022 G20 Youth Summit in Indonesia, hosted by the Indonesian Youth Diplomacy. Together, youth leaders developed policy recommendations, which were announced publicly at the Y20 Summit and presented to world leaders as part of the official G20 summit.
At Zoomtopia 2022, Zoom Cares hosted our first partner panel to show how our product enables global good. A leader from nonprofit Hopebound shared how staff members provide Zoom-based teletherapy for middle and high school students; while Life Story Club discussed how its members use Zoom to meet weekly as a way to combat loneliness and social isolation among older adults.
In 2022

$17,849,151 of products donated


Zoom licenses donated to 66 organizations in 16 countries

19,818 nonprofits in 100 countries leveraged a 50% discount on Zoom products through our TechSoup partnership


Stories of impact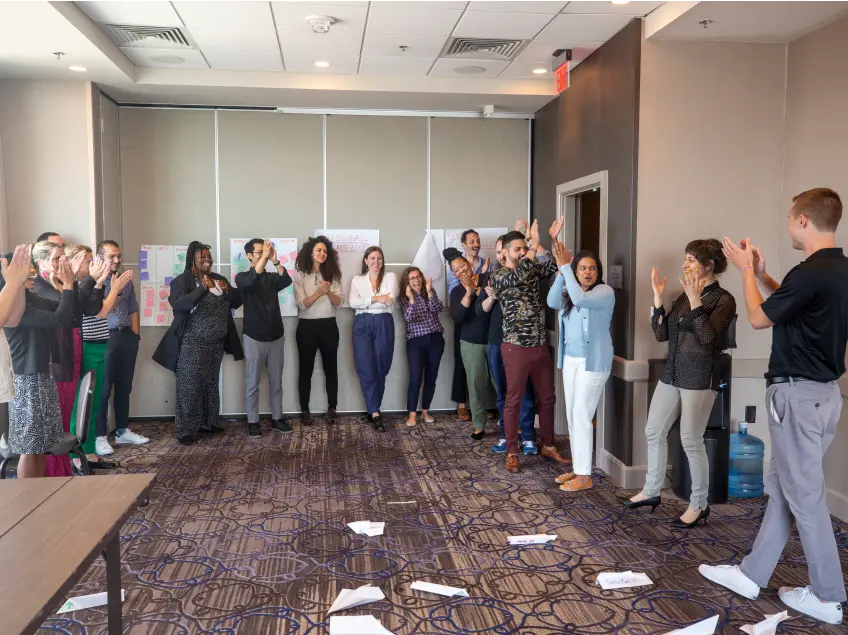 Writing the largest police reform bill in Maryland history, over Zoom? It's all in a day's work, according to Campaign Zero co-founder, DeRay Mckesson.


"Zoom allowed us to stay connected with everybody and have work sessions that we otherwise would've never been able to have," DeRay said. "We met with law enforcement, legislative leaders, community members, and other activists regularly and eventually passed historic legislation."


Campaign Zero has also been instrumental in writing legislation to ban or restrict no-knock raids in several states after the killing of Breonna Taylor. Organizational meetings to pass those laws happened over Zoom, too.


"There are countless stories like this where our ability to connect via Zoom has sped up the process of passing incredibly life-changing legislation," DeRay added.


Back when everything happened in person, DeRay noted that it was difficult to scale their work. Now, they are able to meet with legislators and activists all over the country every week. "Zoom has changed the landscape. We're able to link our work, regardless of physical boundaries, in a way that was never imagined," he said.

Photo courtesy of Campaign Zero.

Stories of impact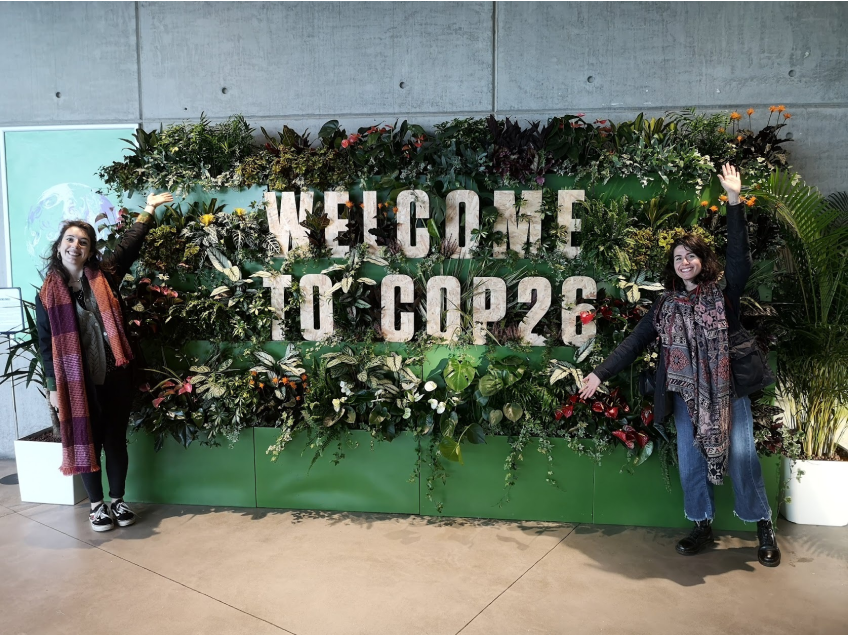 Facts alone don't change people's behavior when it comes to the climate and nature crisis. So, AimHi Earth works together with top scientists, behavioral psychologists, and expert storytellers to communicate key climate topics in a way that taps into people's universal humanity.


AimHi Earth uses our in-kind product donation to provide greater access to its training sessions, working with large organizations like Sky, Paramount, and Ben & Jerry's, and offering discounted sessions to charities like Great Ormond Street Hospital and BBC Children in Need.


"Using Zoom massively boosts the quality of our training by allowing us to integrate various types of software into our live sessions, like enhanced animations, sound, and visuals. This allows us to offer training that is highly engaging and memorable," said Abi Thomson, international impact lead. Additionally, Zoom's live interpretation feature enabled AimHi to deliver its COP27 Climate Masterclass to a special audience of Welsh attendees.


Since the beginning of 2022, AimHi Earth has reached more than 1,500 individuals through public and corporate sessions. According to post-session data, 97% of attendees feel more empowered and ready to be a catalyst for change — a testament to the power of knowledge.


Photo courtesy of AimHi Earth.
Our employees are the heart of Zoom. They bring our core value of Care to life, not only in the work they do for our customers but also in what they do for their community.


Zoomies donated more than $440,000 to nonprofits and gave over 2,200 hours in team volunteering time in 2022. Many Zoomies embraced a return to in-person volunteering as a chance to reconnect, while others took advantage of the flexible and global nature of virtual opportunities.


We are immensely proud of our employees for going above and beyond. Here's a snapshot of their efforts:


For our annual Back to School campaign, employees helped raise over $38,000, volunteered more than 150 hours to education-focused nonprofits, and helped Zoom commit more than $10,000 in in-kind product donations.


On Giving Tuesday (an annual philanthropic movement on the Tuesday after Thanksgiving), Zoom Cares partnered with our diversity, equity, and inclusion (DEI) team to raise over $32,000 for nonprofits selected by our six identity-based employee resources groups (ERGs): Amigos de Guadalupe, Rainbow Railroad, Project One Ten, Asian Task Force Against Domestic Violence, Madre, and K9s For Warriors.


Our annual Tour De Zoom cycling campaign saw Zoomies raise more than $48,000 for 22 nonprofits globally.


We introduced digital Nonprofit Clinics, volunteer-led sessions in which Zoomies help nonprofits build their digital expertise so they can improve outreach, stakeholder engagement, and program delivery. Twenty-five nonprofits from three continents attended our first session, and we plan to hold them quarterly throughout 2023.


We partnered with Team4Tech on a pro bono consulting project for STEM From Dance. Volunteer Zoomies applied design thinking and professional skills to help solve a pressing organizational challenge.


Additionally, our event services team provided pro bono virtual event support valued at $39,580 to help our partner organizations connect with their audience, engage their community, educate, and share resources. Some of these events included:


In 2022

Total value of donations and volunteer support: $17,849,151


Zoomies donated $441,968 and Zoom matched $309,403

1,441 Zoomies donated to 979 organizations in 22 countries

Pro bono event support valued at $39,580


Skilled and unskilled Zoomie volunteer support valued at $96,621
Stories of impact
The natural beauty of Parañaque Wetland Park and Manila Bay, two coastal areas in Las Piñas, Philippines, is often spoiled by trash littering the shore. Keeping these areas clean takes a group effort.


In partnership with Planet CORA and USAID, Manila Zoomies, along with their friends and family, collectively gathered more than 2,400 pounds of trash during two coastal cleanups in 2022. CORA also taught volunteers about ways to minimize their carbon footprint.


CORA works in the Philippines and beyond, taking action through on-the-ground projects like coastal cleanups and tree planting, as well as education and emergency response. Volunteerism is a major pillar for CORA — the organization engages volunteers in the community and the private sector to contribute to true change for people and the planet.
"CORA believes that we all have the power to contribute to meaningful change for the world in our own special ways. While individual actions make a huge difference — together, anything is possible! By working in collaboration with volunteers, communities, and partners from the public and private sector, our programs are empowered to impact more people across the planet in inclusive and sustainable ways."


Antoinette Taus, founder and executive director
"Playgrounds are an iconic part of childhood. They're not only where kids collect some of their best memories and have fun, but also where crucial skills are developed that nurture their physical, mental, and emotional well-being," said Lysa Ratliff, CEO of KABOOM!


Zoom partnered with KABOOM! and the city of Stone Mountain, Georgia, for a special project to build a new kid-designed playground at McCurdy Park. Our multifaceted partnership included a grant to fund the project and a donation of Zoom Meetings licenses to Stone Mountain Elementary. However, what brings this story to life is the volunteer power from Zoomies across our company.


More than 70 Zoomie volunteers, including leaders from our sales and customer success organizations, traveled from nearby Atlanta and as far away as California to participate, making this one of the largest in-person volunteer efforts at Zoom. They worked side-by-side with Stone Mountain parents and community members, mixing concrete, moving mulch, and erecting the playground structure.
"We at Zoom were honored to be a part of this amazing project. We'd like to thank Stone Mountain's Mayor Beverly Jones, Stone Mountain Elementary School Principal Dr. Char-Shenda Covington, Stone Mountain Councilmember Gil Freeman, the KABOOM! team, and all of the Zoomies who donated their time to make all of this possible. We hope this will be a place that can spark joy and foster a sense of belonging for underserved kids for years to come!"
Nicole G., Zoom Cares
Across our company, we strive to create meaningful partnerships and contribute to positive change. See how our other teams bring our value of Care to life through their work.


Diversity, equity, and inclusion


Zoom's diversity, equity, and inclusion (DEI) team embodies our core value of Care by striving to create an inclusive workforce, workplace, marketplace, and community for our employees and customers.


We hosted our first HBCU week, led by leaders in our Soul@Zoom employee resource group (ERG), to celebrate the importance of Historically Black Colleges and Universities and their contributions to the tech world. Each day, we honored a different HBCU through spotlights, panels, fireside chats, and fundraisers, and heard from Zoomies who shared how going to an HBCU shaped their career and perspective.


The DEI team hosted 12 Zoom Talks last year, welcoming impactful speakers such as actor and activist Kal Penn, author Anand Ghiridaradas, astronaut José Hernandez, and LeanIn.org CEO Rachel Thomas, among others. Zoom Talks provide Zoomies with opportunities to learn more about each other's backgrounds and experiences in partnership with incredible guests from around the world.


Our ERG community grew with the founding of Coexist@Zoom, a group comprised of hubs Muslims@Zoom and Shalom@Zoom, dedicated to interfaith and intercultural conversations across faith and cultural communities.


We introduced new trainings in partnership with Hone focused on different aspects of DEI, and partnered internally with our talent and organizational development team to bring unconscious bias and inclusive leadership training to Zoomies.


Externally, the DEI team played an integral role in the development of Zoom's virtual avatar feature. We wanted to make sure that every Zoom user could feel seen and represented by their designed avatar, so DEI partnered with our internal design team to test, build, and make recommendations on how to expand avatars. We are continually improving the feature and working closely with our ERGs to ensure all identities are represented within the avatars.


Sustainability


We believe sustainability is broad and holistic, covering topics across the organization, not just the environment. Our sustainability and environmental, social, and governance (ESG) program consists of a four-pillar framework of people, community, environment, and trust.


Key program accomplishments include:


Quantifying three years of our greenhouse gas emissions so we can understand trends, set goals and maximize reductions through prioritized actions.


Adopting Salesforce's Net Zero Cloud to have a central repository for all our social, environmental, and governance metrics, and in anticipation of the SEC's climate disclosure requirements.


Proactively engaging with third-party raters to address customer inquiries and improve our scores.

Issuing our first ESG Report detailing our framework and accomplishments for fiscal year 2022.


Presenting our own operational perspective at Zoomtopia, our annual customer conference, with the panel, "Exploring a New Dimension: Sustainability & ESG at Zoom."


Please visit our website to learn more about our sustainability and ESG program and the issuance of our upcoming fiscal year 2023 ESG Report.


Trust and safety


Ensuring that our customers, especially young people, are safe and secure online is of critical importance to Zoom. This year, our trust and safety team made significant strides by working in partnership with community, industry, and governmental organizations and developing new processes and product features that keep communities safe while using Zoom. Some highlights include:


Caring for our community is intertwined with our company's purpose to help the world connect. We feel grateful and privileged to have the opportunity to support organizations whose critical efforts have such a positive impact on our world.


Visit zoomcares.zoom.us to follow our work, learn about our latest grant announcements, and get to know our partners.
Our 2022 Social Impact Report covers the actions, activities, and efforts of Zoom Cares and our partners in fiscal year 2023 (February 1, 2022, to January 31, 2023.
The goal of this report is to share our social impact efforts here at Zoom accurately and transparently. Here's a look at the data collection and analysis methods we used to create this report.
Philanthropy
Zoom Cares grants are reported with support from our partners at the Tides Foundation, who manage and administer funding for Zoom's charitable program. In addition, some of our charitable giving comes directly from Zoom and we track and report those numbers manually.


Product
Product donation numbers are compiled leveraging ticket requests submitted by employees, as well as employee self-reporting. We calculated the value of our donated product using our current pricing model as of March 2023.


People
Employee dollars donated through our Zoomies Cares program, along with Zoom's matching donations, are tracked on our internal Benevity platform. The value of Zoomies' skilled and unskilled volunteer support was calculated using Taproot Foundation's hourly value estimates.


Event Services
The value of pro bono hours donated by Zoom's event services team for charitable events is calculated leveraging per-project standard costs implemented for paid events.