Deliver Virtual Care to Patients at Home
Zoom's telehealth solutions and communications platform help extend healthcare services into the home to provide convenient, cost-effective virtual care.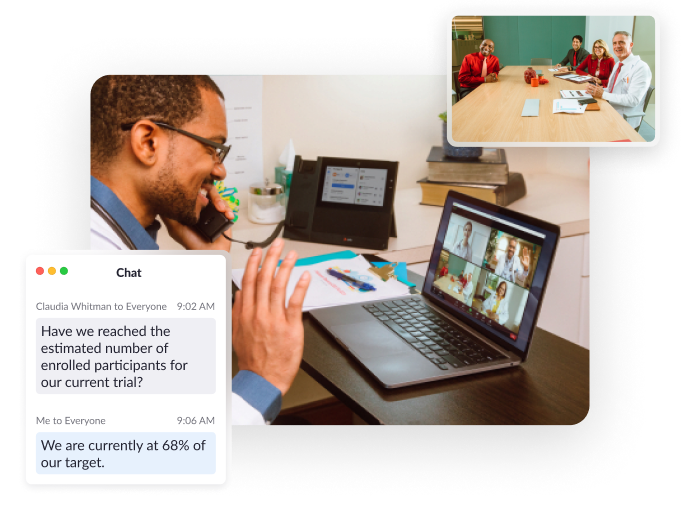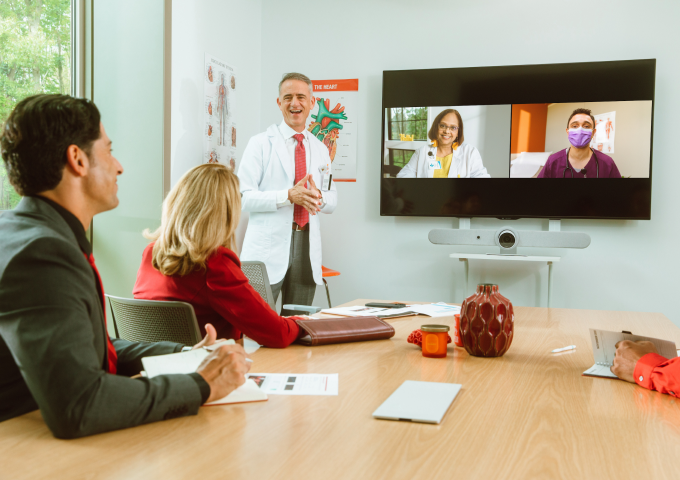 7 of the top 10
global pharmaceutical companies choose Zoom.*
*Zoom customer proof stats
1 in 4
health and life sciences organizations say they may have the opportunity to adopt virtual collaboration tools for use in clinical trials and laboratory research in the future.*
*2021 Zoom-Modern Healthcare Research
Zoom across the drug development life cycle
Pharma and biotech companies are going virtual to reduce time to market and improve organizational efficiency at every stage, from R&D to commercialization. Learn why and how in this white paper on collaboration platforms in the pharma and biotech industry, developed with Frost & Sullivan.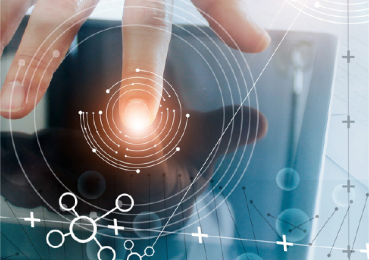 One collaboration platform to support all your operations
The Zoom virtual collaboration platform powers communication across your global life sciences organization, helping you connect with patients, physicians, and other stakeholders near and far.
Hear from our medtech, pharma, and biotech customers
We use Zoom Phone on our systems/cell phones, we use Meetings to collaborate. Our clinical team is doing webinars with physicians. Being able to continue to showcase what we're doing virtually has really helped us grow and sustain our footprint on the medical device industry.
Joey Faraone
Director of Technology and Information Services, Baylis Medical
Read the Blog

Read the Blog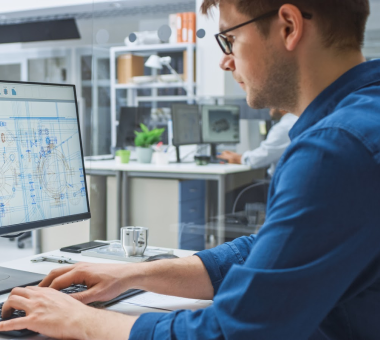 We create enzyme therapies for very rare diseases, up to just a few thousand people on Earth have these diseases at any time. … Our need for Zoom was about reaching very distant regions of the planet, small countries all over the world. And it was very easy for everyone to use.
Michael Casarez
Associate Director of Messaging and Collaboration, BioMarin Pharmaceutical
Watch the Webinar

Watch the Webinar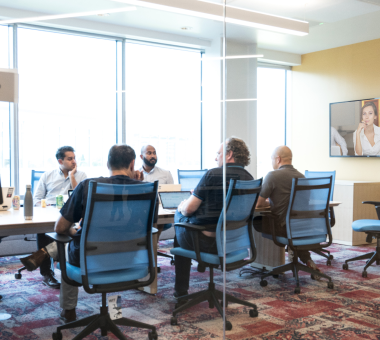 Connect with a Zoom specialist
Speak with our healthcare and life sciences team to learn more about using the Zoom digital collaboration platform to transform how you work, collaborate, and innovate.